Raspberries and Diabetes
Diabetes-friendly:
It's ok
Calories per 100 g:
52 kcal

If you seek enjoyable, tasty snacks that pose a minimal threat to your blood sugar levels, look no further than fruits. These great-tasting delights can help keep your sugar levels within a healthy range while providing you with other essential nutrients.
Although fruits have high sugar content, this doesn't mean they're entirely unsafe for people with diabetes. In fact, fruits' sugar content—fructose—has been proven to have a relatively lower effect on blood sugar levels than those present in candy and chocolates.
Raspberry has a fantastic taste and color and is famed for its numerous health benefits. In this article, scientific research, as well as clinical trials on raspberries and diabetes, will be analyzed to determine the effects or usefulness of this fruit in diabetics.
Nutritional value
Protein

1.2 g

Carbohydrate

11.9 g

Fat

0.65 g

Fiber

6.5 g

Sugar

4.42 g

Cholesterol

0 g
Nutritional Profile of Raspberry
While fruits are known to have high dietary fiber content, raspberries stand out with an exceptionally high fiber content of other fruits with their uniquely high fiber content of 8 g per cup. This feature makes them indispensable in diabetics' diets. 
Apart from the fiber content, the carb and calorie count of foods also matter for people with diabetes. However, raspberries deliver once again with a low-calorie content of 64 cal and moderate carb content of 14.6 g per cup.
Raspberry is also a rich source of vitamin A, potassium, and magnesium, which are beneficial to diabetic health.
Take a quiz
Discover what Klinio app can do for you
Healthy diabetes meal plan crafted just for YOU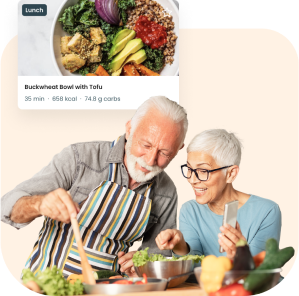 Personalized workouts with no equipment needed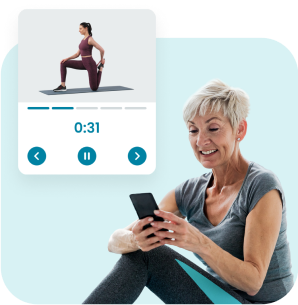 Track your progress with smart tracking tools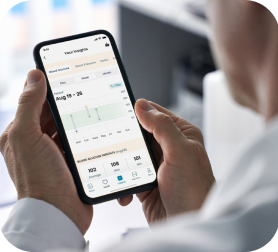 Take quiz
Should Diabetics Eat Raspberry?
Several studies support the theory that consuming raspberry as whole fruit can help lower the blood sugar levels of diabetics and lower the risk of developing diabetes complications. We'll examine some of these in the following section.

Reduces Postprandial Glucose Levels and Glucose Absorption
While it is normal for glucose levels to spike after every meal, it is precarious for people with diabetes. Once again, raspberries to the rescue, owing to their glucose-lowering effect. A study done on 28 adults with hyperinsulinemia and impaired fasting glucose reinforces this claim.
Namely, consuming red raspberries alongside carb-dense and fat-dense breakfast meals significantly reduced postprandial glucose levels. This could be due to its high dietary fiber content of 21–32% RDA. Research proves that dietary fibers retard food digestion and nutrient absorption, thereby influencing lipid and carb metabolism.
Another study on dietary berries (including cranberries and other berries) proves that consuming a combination of berries in small amounts counteracts the hyperglycemic effect of carbohydrates in overweight/obese insulin-resistant adults and adults with metabolic syndrome. Notably, it achieves this by promoting a reduction in postprandial glucose and insulin responses. These berries, when eaten alone or alongside other healthy foods, can lower blood pressure and atherosclerosis markers — enabling the prevention of diabetes complications like heart diseases.
Reduces Inflammation Risk
Following the development of type 2 diabetes, insulin sensitivity reduces, which leads to inflammation. This inflammation is marked by compounds like interleukin (IL)-6 and tumor necrosis factor (TNF). However, research proves that raspberries cause a reduction of these inflammatory agents.
One study done on obese type 2 diabetes patients records a significant drop in the aforementioned inflammation biomarkers as well as reduced postprandial serum sugar and serum triglycerides levels.
Safe Ways for Diabetics To Eat Raspberries
While a relationship between the intake of raspberries and diabetes management exists, consuming them in specific ways may help you benefit maximally from them. If you have diabetes, you might want to try out the following ideas:
You can wash and eat it fresh
Add to spinach or mixed green salad
Add to a low-fat muffin or quick bread
Make a mixed berry salad with other berries
Combine with cantaloupe or peaches in a smoothie
Conclusion
Raspberries are packed with vitamins and minerals essential to your diabetic health, coupled with high dietary fiber content. When eaten as whole fruits in their natural form, they come with excellent benefits. However, the juice form might not be ideal for people with diabetes.
Overall, a dietician or doctor can guide you better on adequate serving sizes for optimal benefits.
Download Klinio app!
Get more by downloading our free Klinio App. Analyze your health, form new habits and manage your diabetes anytime, anywhere.
OR
SCAN QR CODE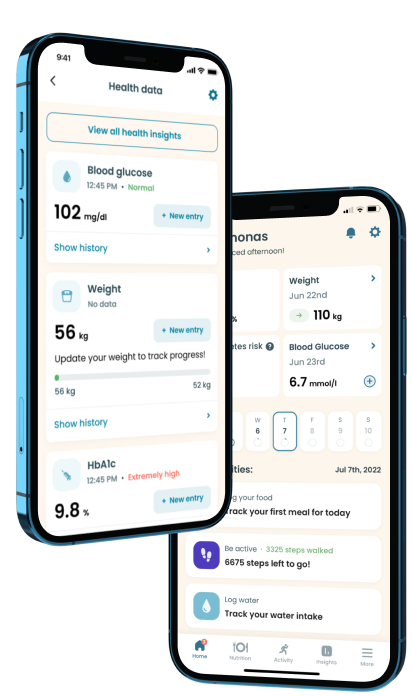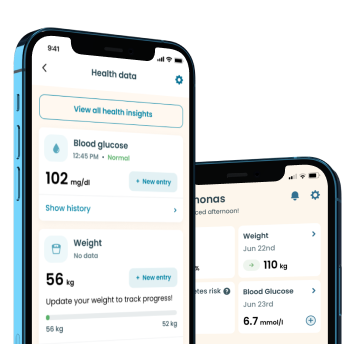 GET THE APP