Pork Rinds and Diabetes
Diabetes-friendly:
It's ok
Calories per 100 g:
523 kcal
Pork Rinds and Diabetes - Is Pork Rinds Safe?

As a diabetic person, you may want to snack on some meals, but not all snacks are healthy. Someone living with diabetes wouldn't want to eat any meal that can spike their blood sugar level. 
So what snacks are diabetes-friendly? Pork rinds are one of those diabetic-friendly meals that you can eat without the fear of complications. It is a savory, crunchy snack made from deep frying pigskin.

Pork rinds can serve as an alternative to chips, and their usage is versatile. They can also be enjoyed in place of potato chips or pretzels. 

In this article, we have stated some relationships between pork rinds and diabetes.

Pork Rinds and Diabetes

Pork rinds are a low-carb diet that contains healthy nutrients. The crispy ones have high protein and fat contents. A 14-gram serving of pork rind (plain) contains about 80 calories, 9 grams protein, 5 grams fat, 270 mil sodium, and 20 mil cholesterol.

Since pork rinds are processed snacks, they contain lots of sodium. A two-ounce bag of pork rinds has about 50 percent of the recommended sodium dietary allowance by the public health agencies.

Eating Pork Rinds? What to Consider

When taking pork rinds, it is advisable to go for brands that have fewer artificial preservatives, flavorings and are also lower in sodium. Consuming much sodium or meals high in sodium pulls water more into the bloodstream, increasing the blood and blood pressure.

The impact of high blood pressure is that it can affect your organs and blood vessels. It also overworks your heart as it causes it to work harder in pumping blood.

Be mindful of your portions. Moderation is key.

Conclusion

In this article, we have seen the relationship between pork rinds and diabetes. Pork rinds are low in carbohydrates, making them a great meal for people with diabetes.
However, when taking pork rinds, ensure to apply caution by taking moderate sizes.
Nutritional value
Protein

61 g

Carbohydrate

0 g

Fat

31 g

Fiber

0 g

Sugar

0 g

Cholesterol

95 g
Download Klinio app!
Get more by downloading our free Klinio App. Analyze your health, form new habits and manage your diabetes anytime, anywhere.
OR
SCAN QR CODE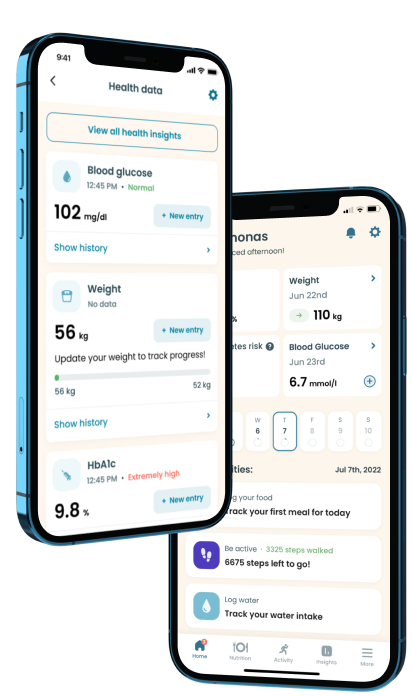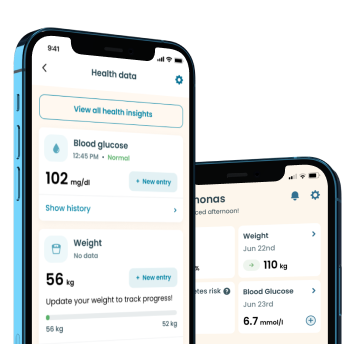 GET THE APP