The nextgen solution to diabetes management
Work, family, and other responsibilities can take up so much time that it gets hard to focus on eating healthy, exercising, and losing weight. If you have diabetes, balancing out life and wellness can become a real issue. Klinio diabetes app was designed to reflect the needs of people who want to fight diabetes but can hardly find the time.
It's not your typical app. It's a virtual assistant and app for people with diabetes that offers advanced features to help you take better care of diabetes.
Download now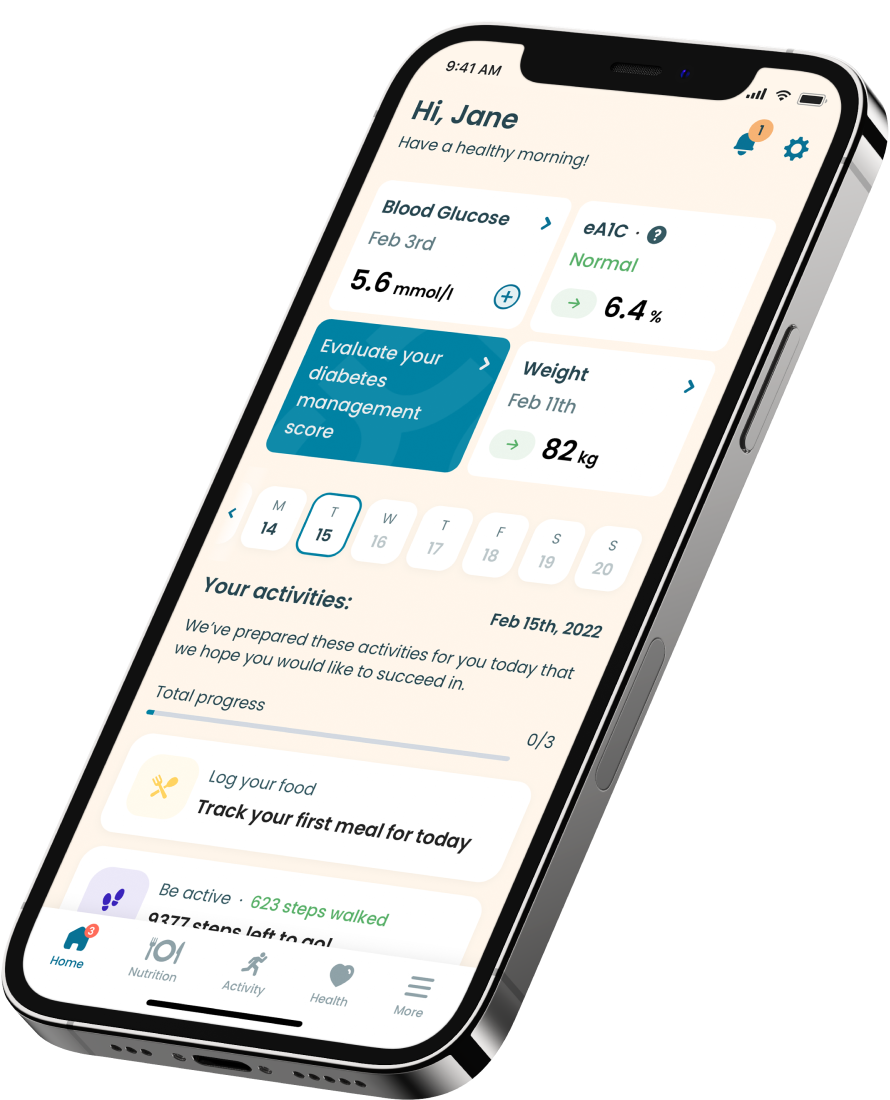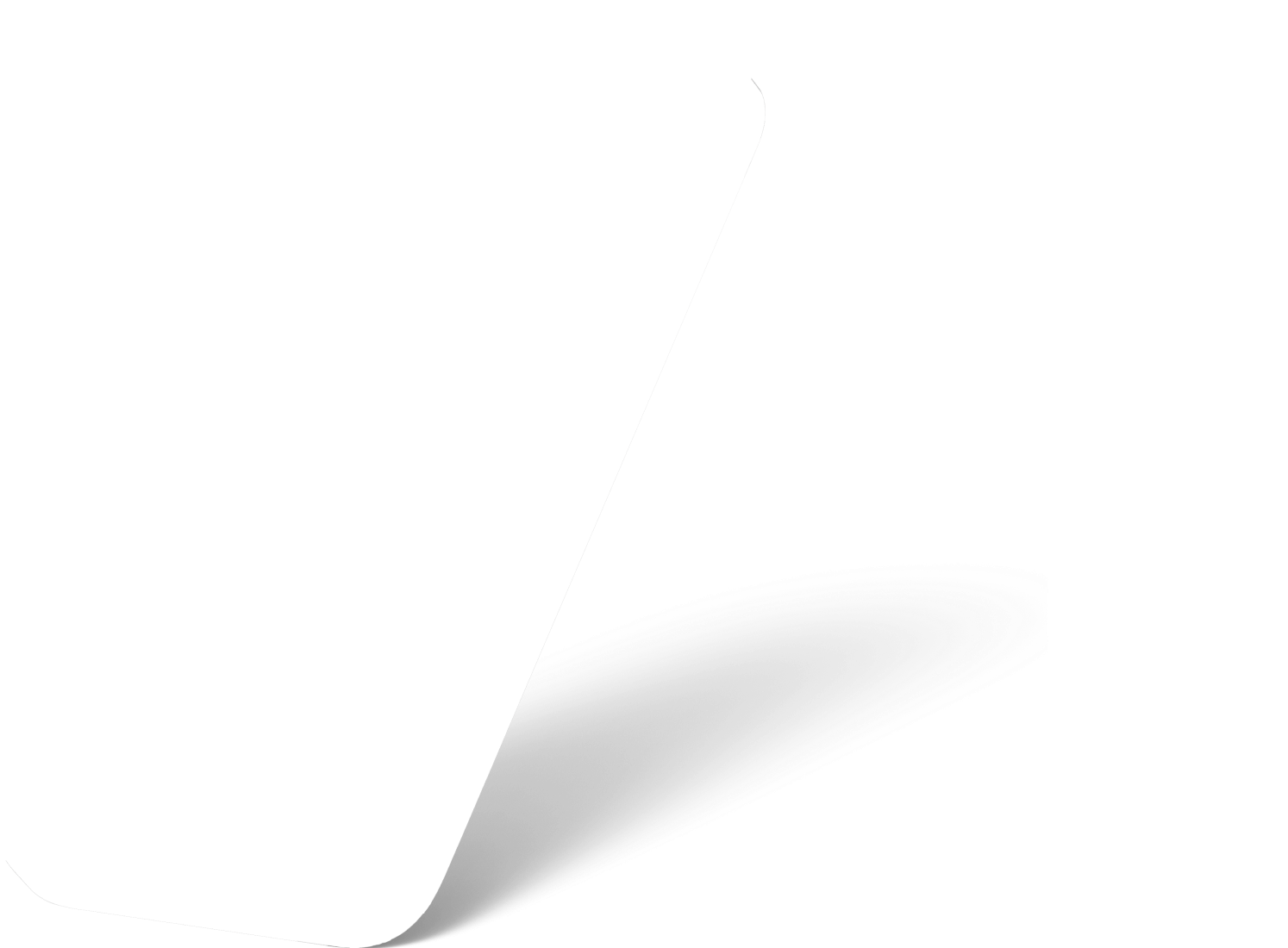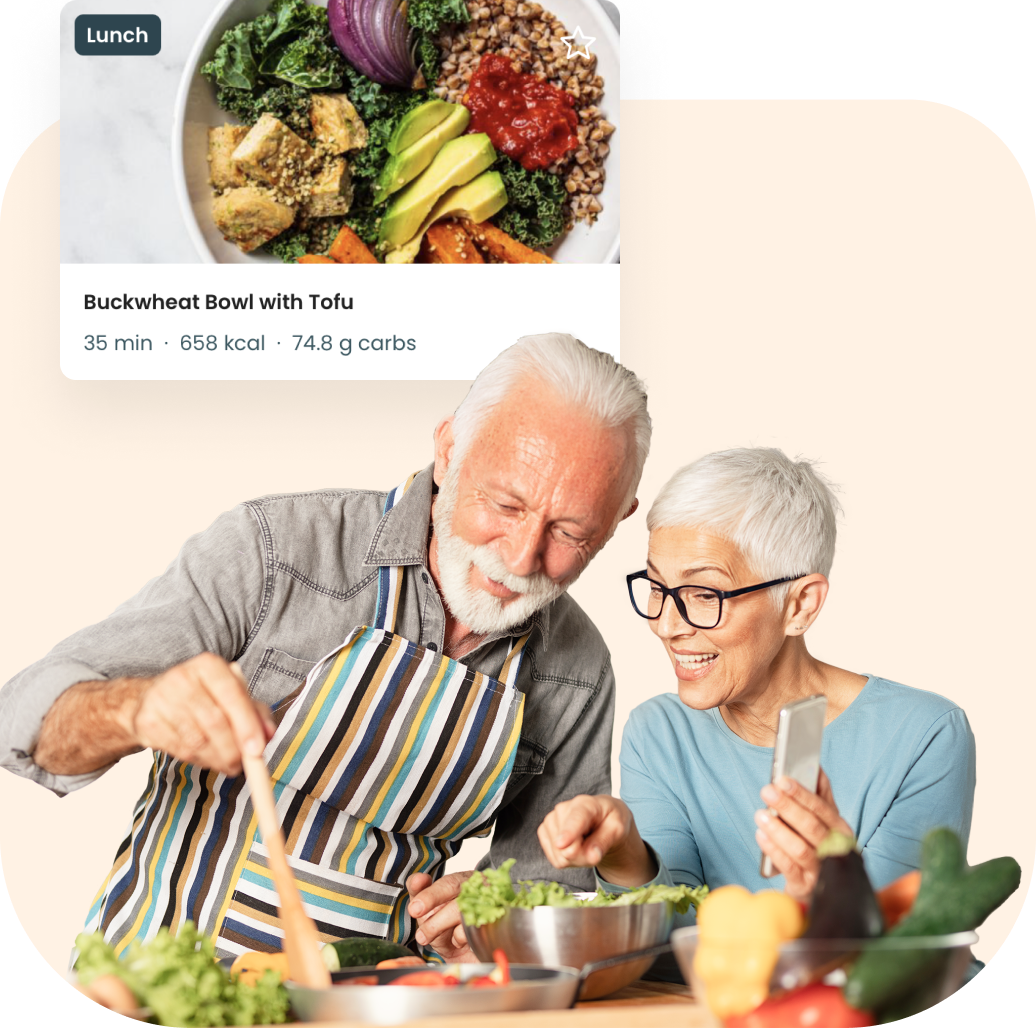 Ever-evolving meal plan
A moderate-carb lifestyle is an acquired taste. Sugar can be found in the most unexpected places, from sauces to cured meats. The transition to eating only limited amounts of sugar might be hard, but it's necessary for people with diabetes.
Klinio diabetes management app offers a personalized meal plan that covers your caloric intake, macronutrient composition, and the amount of sugar and cholesterol you need to consume. Start slowly by reducing carbs in your diet, and benefit from a customized meal plan that adapts with time.
Read more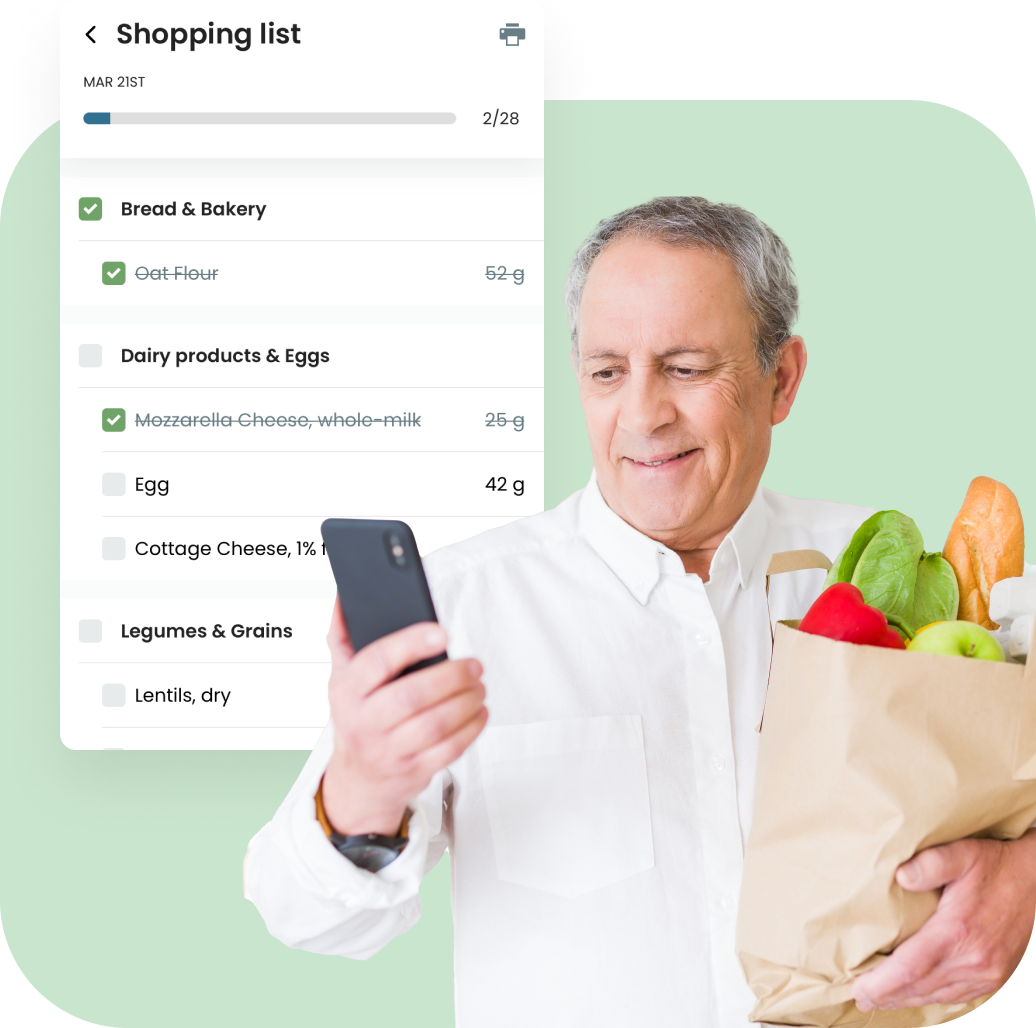 Simplified grocery list
For a sustainable weight loss journey, you are in need of a humble shopping list. Most weight loss programs offer you an extensive directory of exotic ingredients that are hard to acquire. This means two things: grocery shopping gets expensive, and food gets spoiled.
Klinio diabetes app includes a premade grocery list that helps you shop easier with a categorized weekly shopping list. Find the right ingredients in any local grocery store and make sure that you never have to throw out anything you buy. Enjoy your meals, snacks, and even low-sugar desserts without giving cooking a second thought.
Read more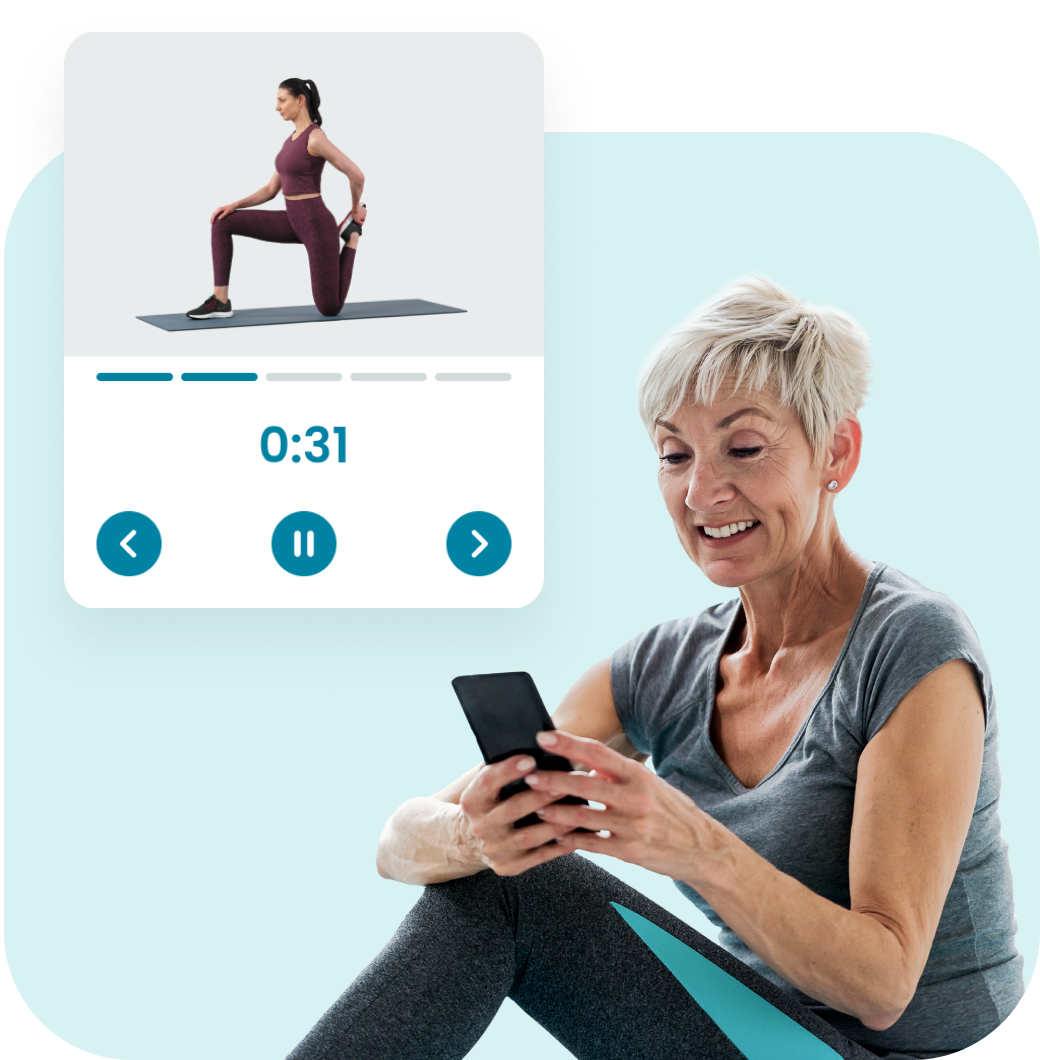 No-equipment beginner workouts
Thirty minutes of exercising per day make a difference. It doesn't even have to be 30 consecutive minutes! However, if the mere thought of going to the gym gets your heart racing, you might want to consider a less stressful method of working out.
Klinio diabetes management app provides hundreds of fun home workouts that do not require equipment. Simply ease yourself into exercise with a series of quick 5-15 minute workouts. Feel free to explore your personalized fitness plan and select what you prefer the most that day.
And if this still doesn't convince you - you will be able to easily track your usual physical activity like running, cycling, etc.
Read more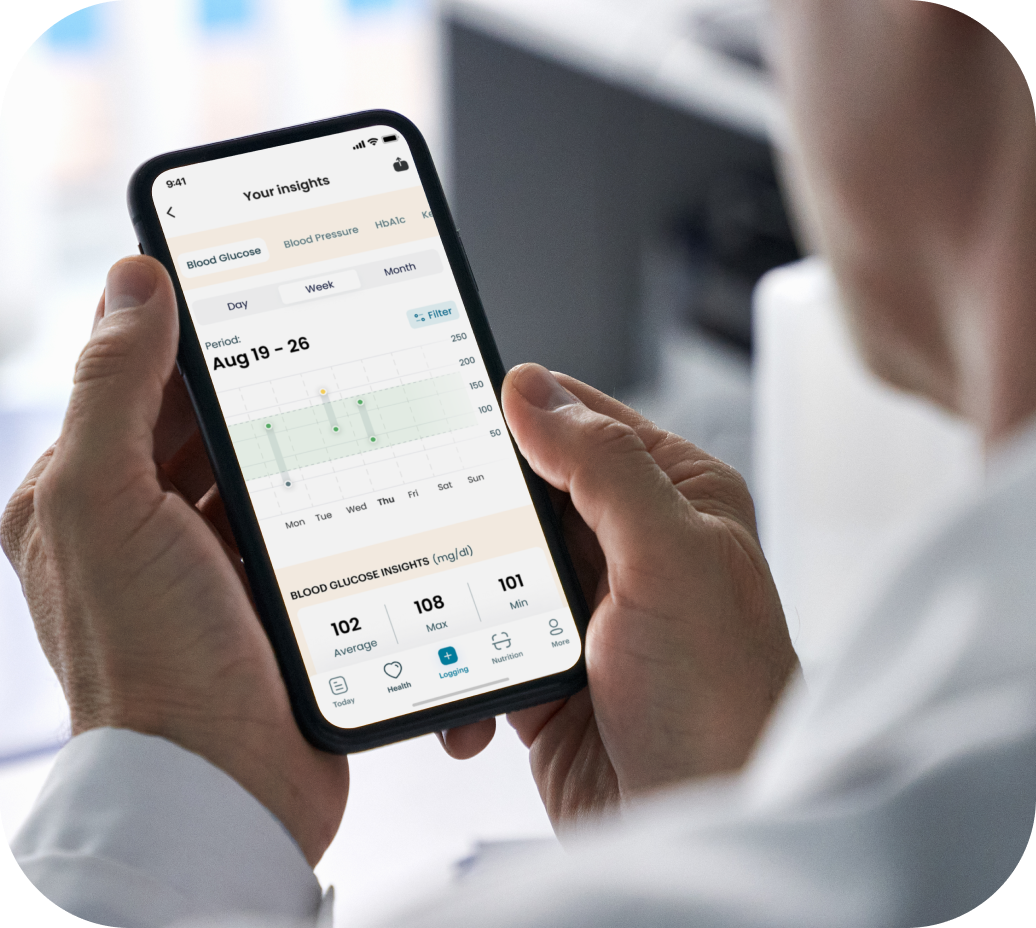 Detailed progress tracker
Managing diabetes can be overwhelming. Between logging your blood glucose levels, checking your carb, fat, protein, and other macronutrient intakes, and making sure that you keep up with your medications, diabetes might become a full-time job. It doesn't have to be!
This diabetes app features tracking tools for quickly logging your blood glucose levels, glycated hemoglobin (HbA1c), steps, weight, and medications. Use this data to make the most out of your treatment plan. Present the information to your doctor and learn how to improve your condition.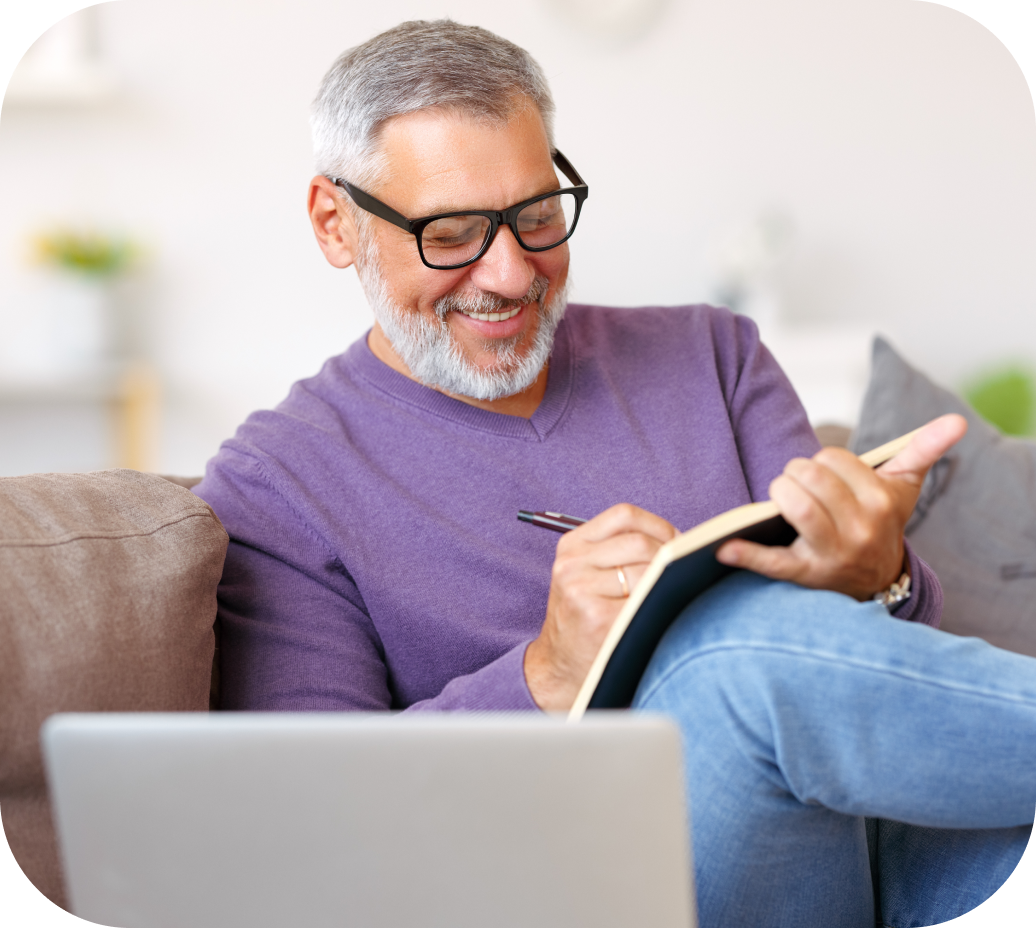 Informative & engaging content
Understanding the condition you have is vital for the next steps you'll take. So, it is essential to have access to reliable sources of information that would help you stay informed. That is why this diabetes management app offers unlimited access to Klinio Academy – a unique and reliable source of information on diabetes management. Several different courses, compiled by nutritionists and health professionals, focus on the origins and treatment of diabetes, touching upon nutrition, exercise, and daily management routine.
Save precious time and focus on improving your health with the app for people with diabetes.