Cocoa and Diabetes
Calories per 100 g:
220 kcal
Since we all want to eradicate diabetes as well as reduce the progression from type 1 to type 2 diabetes, it is important to carry out proper studies to help diabetic patients know the right meal to manage their blood sugar level.
So what is the relationship between cocoa powder and diabetes? 
It's been recorded that overconsumption of chocolate is unhealthy to control blood sugar levels. Even as the saying is true, the effect of cocoa is beneficial to diabetic patients. In fact, cocoa has been said to be healthy for diabetics. 
This article will discuss everything you need to know about cocoa and diabetes, including its benefits and effects.
Nutritional value
Protein

18.1 g

Carbohydrate

58.3 g

Fat

13.1 g

Fiber

29.8 g

Sugar

1.78 g

Cholesterol

0 g
What do Studies Say?
According to research, cocoa contains a compound, epicatechin monomers, which helps to treat and control type 2 diabetes. A research carried out by a team of BYU (Brigham Young University) stated that the more epicatechin monomer found in cocoa when consumed can reduce blood glucose.
In other words, consuming cocoa can boost the insulin production level, lowering the blood sugar level.
Cocoa flavanols are also beneficial in the control of diabetes. In an investigation carried out on mice when fed epicatechin monomer after eating a high-calorie meal, the result showed that the compound helped them deal with the increased blood level and reduce obesity.
However, this study doesn't indicate that eating chocolate bars as a diabetic patient will give you the same results. Chocolate bars have added sugar and fat so cocoa is better.
Take a quiz
Discover what Klinio app can do for you
Healthy diabetes meal plan crafted just for YOU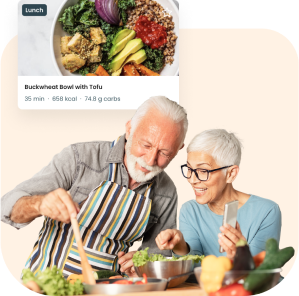 Personalized workouts with no equipment needed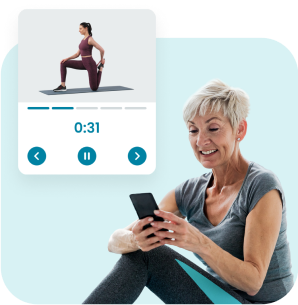 Track your progress with smart tracking tools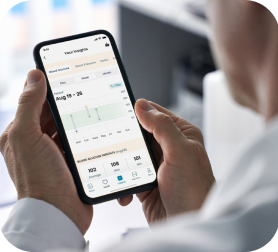 Take quiz
Benefits of Cocoa
Various tests have revealed the benefits of cocoa. They include reducing the rate of carbohydrate absorption in the body, improving insulin secretion, and enhancing the uptake of sugar from the blood to the muscle, and more.
Cocoa also contains polyphenols which help to increase brain function and blood flow, lowering the risk of neurodegenerative diseases. It contains flavonoids which help to reduce the risk of type 2 diabetes when consumed much.
A human studies review also indicated that consuming flavanol-rich cocoa or dark chocolate helps to reduce inflammation, adis sugar control, and insulin sensitivity in both diabetic and nondiabetic individuals.
Takeaway
These researchers indicate that cocoa is very beneficial to the health of diabetic patients. However, further studies are still ongoing on the impact of cocoa and cocoa powder in controlling and preventing diabetics. It is therefore advised to consult your Doctor before consuming cocoa.
Download Klinio app!
Get more by downloading our free Klinio App. Analyze your health, form new habits and manage your diabetes anytime, anywhere.
OR
SCAN QR CODE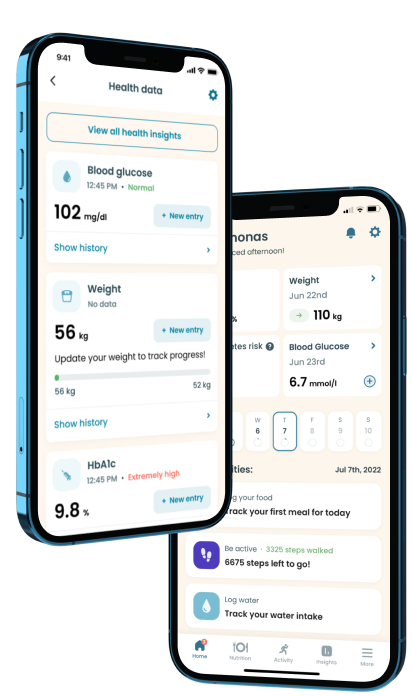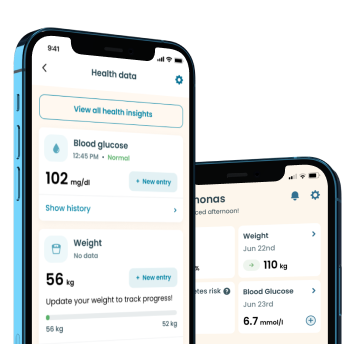 GET THE APP