Pork and Diabetes
Diabetes-friendly:
Not good
Calories per 100 g:
278 kcal
There's so much debate on what and what not to include in the diet of diabetics, and meat has been at the forefront of this. While there is no severe harm in adding meat to a diabetic diet, it's best to do it in moderation. The high-quality protein and nutrients that meat contains make it very important.
However, for people with diabetes, lean, unprocessed meat is a safer option in maintaining blood sugar levels. On the other hand, pork falls under the category of red meats, which are to be moderated in the diet of diabetics. Drawing from studies on pork and diabetes, this article resolves the controversy surrounding the safety of pork for diabetics by looking at its 'likely' benefits as well as its associated health risks.
Nutritional value
Protein

23 g

Carbohydrate

0 g

Fat

20.69 g

Fiber

0 g

Sugar

0 g

Cholesterol

100 g
Nutritional Value of Pork
Pork is one of the most consumed meats globally because of its taste and nutritional value. A 4-oz serving of fresh pork tenderloin contains 23.7 g of protein and 2.45 g of fat. However, one fascinating fact about pork is that despite its high protein and zero carb content, it doesn't rank among the top foods recommended for people with diabetes. This could be attributed to its lack of fiber as well as the presence of other nutrients that are deemed unsafe for diabetes.
With a high cholesterol level of 73.4 mg in a 4-oz portion of pork tenderloin, its high consumption is highly advised against, especially in diabetics. It is also a relatively high-calorie food, yielding 123 calories in a 4-oz serving — a disadvantage to those looking to shed weight.
Take a quiz
Discover what Klinio app can do for you
Healthy diabetes meal plan crafted just for YOU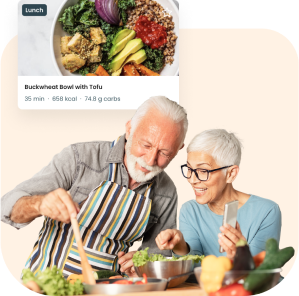 Personalized workouts with no equipment needed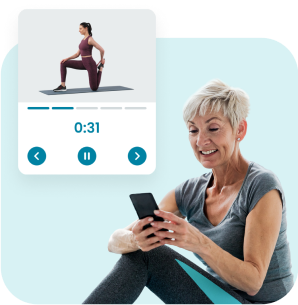 Track your progress with smart tracking tools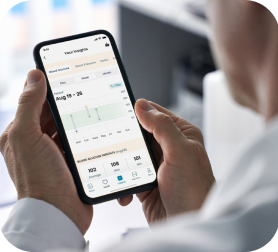 Take quiz
Why Is Pork Not Safe for Diabetics?
Research has linked the consumption of red meat, like pork, to an increased risk of type 2 diabetes. Several factors have been related to this, but chief among these is its high saturated fat and cholesterol levels.
High Saturated Fat Content
A 4-oz serving yields a whopping 0.8 g of total saturated fatty acids, a relatively high figure, compared to its unsaturated fat content. This raises cholesterol content in the body and promotes inflammation in people with diabetes. A study on 188 diabetic patients linked the intake of diets high in saturated fat (e.g., pork) with increased percentage body fat (PBF). This is quite concerning as high PBF poses an increased risk of diabetes complications such as heart disease and kidney problems. 
'Potential' Pork Benefits to Diabetics
Although high pork consumption puts diabetics at an increased risk of developing complications, it also benefits the diabetic diet when eaten in moderation, as we would see below.
Low Glycemic Index
Pork has a very low glycemic index (GI) of 0, which means it shouldn't cause a sudden spike in blood glucose levels, making it 'supposedly' ideal for people with diabetes. However, its high-fat content presents threatening complications, as discussed earlier.
High Vitamin B Content
According to research, plasma thiamine levels in diabetics are 75% lesser compared to healthy subjects. Moreover, its deficiency is associated with diabetes complications such as heart disease and kidney failure. A 4-oz serving of pork tenderloin offers a whopping 1.13 mg of thiamine (94% DV), meaning it could benefit glucose metabolism and influence earlier diabetes stages like metabolic syndrome.
However, it's important to point out that these studies are only 'experimental' and not thoroughly proven.
Should Diabetics Eat Pork?
The associated risks of pork consumption in people with diabetes are glaring. While consumption in moderate amounts could do you some good, it is best to steer clear of pork, if possible. Nonetheless, you can seek better advice from your physician judging by your blood sugar levels.
How To Eat Pork For Diabetics
Although there are various tasty ways that you can enjoy pork, you should consider trying these out if you have diabetes:
Using them to make pork sandwiches 
Making them into pork chili
Making spring rolls from pork
Making roast pork soup from the meat
Eating it with beans
Wrap Up
While people with diabetes should avoid the high consumption of pork, preliminary studies on pork and diabetes have proven it potentially beneficial in preventing diabetes complications like cardiovascular diseases. Nonetheless, consult your doctor before adding it to your diet.
Download Klinio app!
Get more by downloading our free Klinio App. Analyze your health, form new habits and manage your diabetes anytime, anywhere.
OR
SCAN QR CODE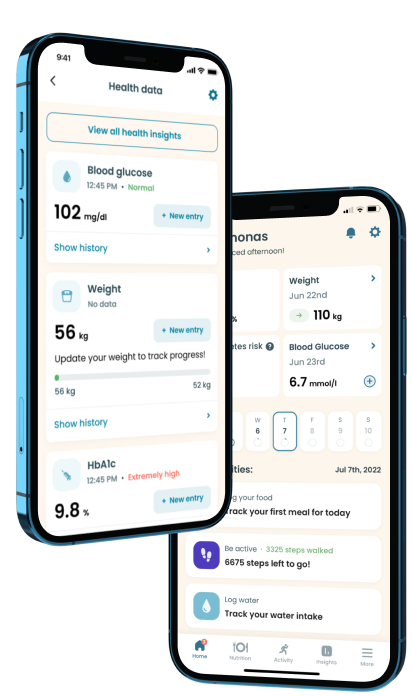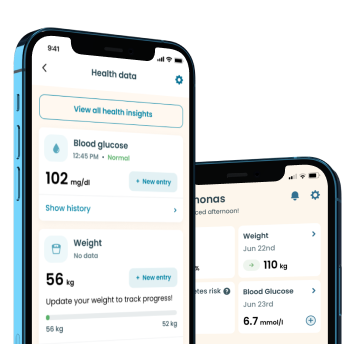 GET THE APP