Peaches and Diabetes
Diabetes-friendly:
It's ok
Calories per 100 g:
42 kcal
Peach is one of the fruits that fall within the healthy margin for people with diabetes. While its sweet taste might spark controversy among diabetics, the fruit sugar—fructose—causes fewer surges in blood sugar levels compared with glucose contained in candies. However, it's still pretty high in sucrose and glucose.
Moreover, peach is not particularly packed with nutrients, but its relatively decent fiber content coupled with a high vitamin content makes it safe for people with diabetes to consume. This article analyzes research carried out on peach and diabetes, and spells out its associated benefits to diabetics.
Nutritional value
Protein

0.91 g

Carbohydrate

10.1 g

Fat

0.27 g

Fiber

1.5 g

Sugar

8.39 g

Cholesterol

0 g
Nutrient Profile of Peaches
Peaches are low-carb fruits with just 14.7 g of carbs per cup of sliced fruits. Although its sugar content is relatively high, its decent fiber content—2.31 g per cup—might compensate for this. Its fiber content can reduce the rate of sugar absorption, aiding blood sugar regulation.
Moreover, by promoting a fullness feeling, it helps you keep off incessant eating, further promoting weight loss goals. Its low-calorie content of 60 cal per cup also contributes to this.
Additionally, peaches also have very low amounts of fat, and cholesterol which helps keep cardiovascular disorders at bay. They also provide trace amounts of vitamin A, E, And K, as well as magnesium and phosphorus.
Take a quiz
Discover what Klinio app can do for you
Healthy diabetes meal plan crafted just for YOU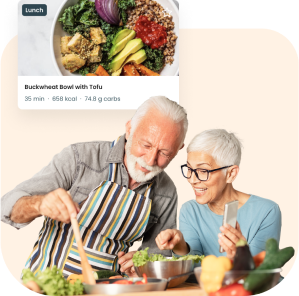 Personalized workouts with no equipment needed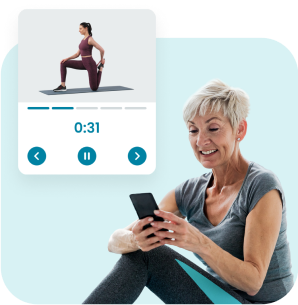 Track your progress with smart tracking tools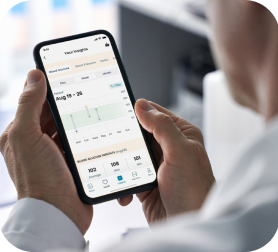 Take quiz
Clinically Proven Benefits of Peaches to Diabetics
Overall, when eaten in moderation, peaches provide some potential benefits to diabetic health. With that in mind, let us critically examine studies focusing on peach and diabetes, as well as clinical trials that highlight its anti-diabetic functions.
Antioxidant and Anti-Inflammatory Functions
Antioxidants are known to reduce the risk of diabetes complications, such as heart disease and kidney failure. According to research, different parts of the peach fruit have been identified to have unique antioxidant and anti-inflammatory functions.
In the in vitro/ex vivo study, the anti-inflammatory and antioxidant functions of fresh peach peels, pulps, as well as preserved peach syrup and pulps, were analyzed. The findings include a higher degree of protection from oxidative stress and cytotoxicity from fresh peels and pulps than their preserved variants.
Namely, the fresh peach products offer more significant reductions in inflammation markers like tumor necrosis factor (TNF)-alpha and interleukin-1 (IL) beta. This is attributed to a higher phenolic content in the fresh products compared to their preserved variants.
Inhibits Digestive Enzymes Linked to Diabetes and Obesity
Apart from their antioxidant functions, peach also plays a role in inhibiting enzymes associated with type 2 diabetes — alpha-amylase and alpha-glucosidase. According to a Plant Foods for Human Nutrition paper, light-fleshed peach varieties present potent flavonoid and phenolic acid content, inhibiting alpha-amylase activity.
On the other hand, the yellow varieties offer high carotenoid content, offering an inhibitory effect on porcine pancreatic lipase — an obesity-related enzyme. However, further studies are still required to verify these claims.
Low Glycemic Index (GI)
Peach falls under foods with a low GI, with a value of 42, and a low glycemic load (GL) of 5. This means that it will not have a slowed rate of glucose absorption following consumption, despite its relatively high sugar content.
How Diabetics Can Safely Consume Peach
The benefits of peach make it very important in the diabetic diet. Here are some ways that you can eat it without significant risk to your blood sugar levels:
Eat peach as a whole fruit
Use as an ingredient in a low-carb nutty cereal
Combine with plain Greek yogurt
Add peaches to your smoothies
Pair peaches with a nice cheese
Summary
Peaches are a unique diabetic treat with a great taste. Considering the excellent health benefits they present, it is no surprise that you find it in most diabetic diet recipes. However, it is not out of place to consult your doctor or dietitian on how much is safe to consume.
Download Klinio app!
Get more by downloading our free Klinio App. Analyze your health, form new habits and manage your diabetes anytime, anywhere.
OR
SCAN QR CODE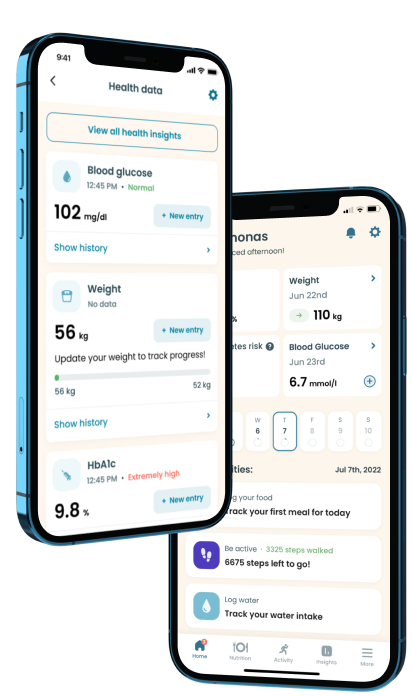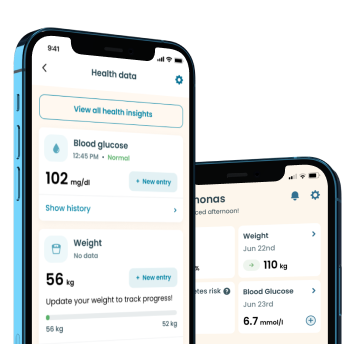 GET THE APP