Avocado and Diabetes
Diabetes-friendly:
It's ok
Calories per 100 g:
167 kcal
When you have diabetes, it's important to follow a proper diet to keep blood sugar within a healthy range. What probably comes to mind first for people with diabetes is keeping carbohydrate intake in check for blood sugar control. While this is important, there is more to dietary guidelines for diabetes than simple watching carbohydrates.
Another consideration in the diabetes diet is the incorporation of healthy fats into the diet, and avocado consumption is a method of getting the healthy fats you need. Here, learn about avocado and diabetes, including the benefits of avocados, as well as how to safely incorporate them into a suitable diabetes diet.
Nutritional value
Protein

1.96 g

Carbohydrate

8.53 g

Fat

15.4 g

Fiber

6.8 g

Sugar

0.3 g

Cholesterol

0 g
Avocado Nutrition Facts
Before diving into the health benefits of avocados for people with diabetes, it's helpful to have an understanding of the overall nutrition content of this fruit. A medium avocado has the following nutritional profile:
322 calories

30 grams fat

4 grams protein

17 grams carbohydrates

14 grams dietary fiber

22% of the daily value of vitamin C

28% of the daily value of vitamin E

35% of the daily value of vitamin K

14% of the daily value of magnesium

21% of the daily value of potassium
As is evident, avocados are packed with nutrients, but some people may worry about the high fat content of this food. Keep in mind that most of the fat in avocados is in the form of monounsaturated fats. In fact, just over 2/3 of the fat content of avocados is from monounsaturated fatty acids (MUFA), which lower cholesterol levels and reduce the risk of both heart disease and stroke. The fat in avocados in considered healthy fat, and it is therefore safe to incorporate avocados into the diet, even if you have diabetes. A MUFA rich diet that contains avocados is healthier than a diet that is high in saturated fat and trans fats from fatty meats and processed foods.
If you're on a weight loss diet to try to reduce diabetes complications through achieving a healthy weight, you might still be concerned about the fact that avocados are relatively high in calories. Avocados are calorie dense, but it turns out that a typical serving size is half an avocado, which packs about 160 calories, along with a hefty dose of fiber, vitamins, and minerals. This means that you get a good nutritional bang for your buck when eating avocados. The fiber content in this food will keep you full, and since avocados are packed with nutrients, you won't be back in the kitchen soon after eating, reaching for a snack to get the nutrition you need.
Take a quiz
Discover what Klinio app can do for you
Healthy diabetes meal plan crafted just for YOU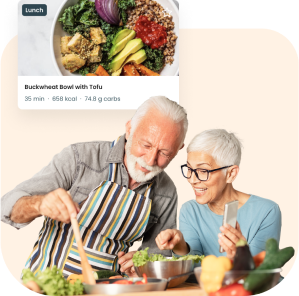 Personalized workouts with no equipment needed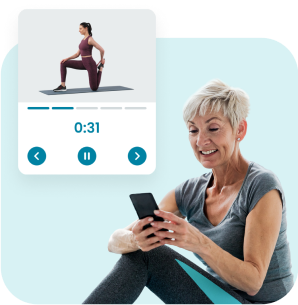 Track your progress with smart tracking tools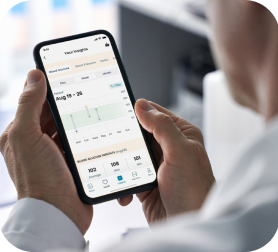 Take quiz
Health Benefits of Avocados
Hass avocados are the most popular type of this fruit. Fortunately, hass avocado intake has numerous health benefits. Beyond the fact that they contain heart healthy fats, avocados are packed with potassium, which can lower blood pressure and reduce the risk of stroke. Potassium also keeps the nervous system functioning optimally.
The combination of good fats and minerals in avocados makes them an excellent food for improving overall heart health. In fact, not only do magnesium and potassium help with blood pressure regulation; the monounsaturated fats in avocados directly affect cholesterol levels in a way that lowers the risk of cardiovascular disease. This is because fatty acids from monounsaturated fat increase levels of HDL cholesterol which is considered healthy, while lowering LDL cholesterol levels. All of these benefits combine to promote a healthier ticker!
When you add avocado to your diet, you are also contributing to a healthy immune system, as avocado is a strong source of vitamin C, vitamin E, and vitamin B6, all of which support the immune system and can reduce inflammation.
In addition to vitamin and mineral content, avocados are a rich source of dietary fiber, which improves digestion and supports healthy gut bacteria. Fiber intake can reduce inflammation in the intestine and lower the risk of colon cancer and inflammatory bowel disease. A high fiber diet that includes avocados can also help people with diabetes to lose weight, as fiber is bulky and keeps you feeling full, which can prevent overeating. Being full from fiber also lowers subsequent energy intake, keeping overall calorie consumption low.
Finally, avocados promote health in general, as they are rich in antioxidants, which can reduce the risk of numerous health conditions. Antioxidants can also protect the body's cells and improve overall cognitive functioning.
All of these health benefits associated with avocado nutrition are not just speculation. In fact, numerous studies have shown that avocado intake not only promotes heart health but also contributes to healthy aging and assists with weight management in overweight adults.
What the Research Says About Avocados and Diabetes
If you're still not convinced that you can eat avocado and manage your diabetes, consider the effect that avocado has on blood sugar levels. According to a study in the Journal of Ethnic Foods, the glycemic index (GI) of avocado sits at 40, which is low. Following a diet that includes mostly low GI foods is likely to be beneficial for people with diabetes, as foods that are low GI result in a slower increase in blood glucose levels after eating.
In addition to the fact that avocado is a low GI food, numerous studies have demonstrated that this fruit has anti-diabetic effects. For instance, several studies have found that avocado reduces insulin levels in the blood, suggesting that it can improve insulin sensitivity and regulate blood sugar levels. According to research carried out by the American Diabetes Association, the anti-diabetic effects of avocados may be linked to their content of monounsaturated fat, as diets high in these fatty acids have been found to lower fasting blood sugar, body weight, blood pressure, and triglycerides in people with diabetes, when compared to diets high in carbohydrates. A diet rich in monounsaturated fats is also superior to a diet that is high in polyunsaturated fats for reducing fasting blood sugar levels.
Summarizing the Benefits of Avocados
To summarize what has been learned about avocados, you can expect the following benefits when you incorporate this super fruit into your diet:
Lower insulin resistance and reduced insulin levels

Better blood glucose regulation

Enhanced heart health from the good fats in avocados

Improvement in cholesterol profile (lowered LDL cholesterol, combined with higher HDL cholesterol)

Reduced blood pressure

Lower risk of health problems like heart disease, stroke, and colon cancer

Improvement in digestion

Greater satisfaction after eating, which assists with weight control
Incorporating Avocados into the Diet
Based upon avocado nutrition, it is beneficial to incorporate this fruit into a diabetes diet. Because of the nutrition profile of avocados, they can reduce high blood sugar levels, provide a good source of healthy fats, lower high blood cholesterol levels, and be a part of a healthy low-carb diet for diabetes.
If you want to eat avocados, there are ways to incorporate this food into things you're already eating. For example, avocado can be added to scrambled eggs to add a dose of fiber and healthy fat, or placed on top of a salad with leafy greens. You can chop up avocado and add it to Mexican dishes like tacos, or eat half an avocado topped with lime juice as a snack.
For some additional ways to add avocado to your diet, consider the recipes below.
Avocado Crab Boats
For this recipe that includes all the healthy goodness of avocado, you'll need the following ingredients:
5 medium ripe avocados

1/2 cup mayonnaise

2 tablespoons lemon juice

2 six-ounce cans of lumped crabmeat

4 total tablespoons of chopped fresh cilantro

2 tablespoons minced chives

1 seeded and minced serrano pepper

1/3 teaspoon black pepper

1 cup shredded mozzarella cheese

1 tablespoon drained capers

1/2 teaspoon paprika

lemon wedges
The steps below will help you to prepare your crab boats:

1) Peel your avocados, and cut them in half.
2) Drain your crabmeat.
3) Begin to preheat your broiler. Meanwhile, put two of your avocado halves in a bowl, and mash them.
4) Add your mayonnaise and lemon juice, and mix them until they are blended together.
5) Stir in crab, 3 tablespoons of cilantro, chives, serrano pepper, capers, and black pepper.
6) Spoon the mixture above into the remaining avocado halves.
7) Place the filled avocado halves in a baking dish, and then sprinkle with cheese and paprika.
8) Broil for 3-5 minutes, then remove from heat, sprinkle with cilantro, and serve with lemon wedges.
Grilled Chicken with Avocado Sauce
This simple recipe is packed with protein and can be easily incorporated into a low carbohydrate diet for healthy blood sugar maintenance. Grab the ingredients below to start:
1 pound of boneless, skinless chicken breasts

1/2 cup lime juice

1 tablespoon balsamic vinegar

1/2 teaspoon salt
Use these ingredients for the sauce:
1 medium ripe avocado

1/2 cup fat free sour cream

2 tablespoons minced fresh cilantro

2 tablespoons lime juice

1 teaspoon grated lime zest

1/4 teaspoon salt
The steps below will produce this recipe:
1) Use a large bowl to combine lime juice, balsamic vinegar, and salt. Turn the chicken to coat it in this mixture, and then cover and refrigerate for 30 minutes.
2) Create the sauce by putting the avocado, sour cream, minced fresh cilantro, lime juice, lime zest, and salt in a food processor until well blended. Transfer the mixture to a bowl, and then cover and refrigerate it until you're ready to eat.
3) Drain the chicken and grill it over medium heat until the chicken is no longer pink and is fully cooked through. Remove from the grill and serve with the avocado sauce.
Chicken, Black Bean, and Avocado Tacos
This recipe will be your go-to meal during the work week, as most of the prep occurs in a slow cooker. You'll need the common ingredients below to make these high-fiber, protein rich tacos:
1 can (8 ounces) crushed pineapple

1/2 cup salsa

2 green onions, sliced

1 teaspoon grated lime zest

1/4 cup lime juice

1/2 teaspoon chili powder

1/4 teaspoon garlic powder

1/4 teaspoon ground cumin

1/8 teaspoon each salt, cayenne pepper and pepper

1 pound boneless skinless chicken breasts

1 can (15 ounces) black beans, rinsed and drained

12 low-carb flour tortillas

Peeled, diced medium-ripe avocado
Once you've gathered your ingredients, follow the steps below for this hearty, healthy meal:
1) Combine crushed pineapple, 1/2 cup salsa, green onions, grated lime zest, and lime juice in a bowl. Next, stir in the chili powder, garlic powder, cumin, salt, cayenne pepper, and pepper.
2) Place your chicken in a slow cooker, and then add the mixture above.
3) Cook the chicken on low heat until the chicken is tender, for about 4-5 hours.
4) Remove chicken and allow to cool. Next. shred it, and then return it to the slow cooker. Stir in black beans. Cook, while covered, for an additional 15-20 minutes.
5)Use a slotted spoon to place the chicken mixture inside the tortillas. Top with avocado slices and other desired toppings, which may include fat-free sour cream, cream cheese, or shredded lettuce.
The Bottom Line on Avocado and Diabetes
If you weren't sure whether you should add avocado to your diabetes diet, hopefully you now understand the health benefits of eating foods that are high in healthy fats and rich in nutrients like avocados are. When you eat avocado on a regular basis, you increase insulin sensitivity, promote healthy blood sugar levels, and lower your risk of heart disease, stroke, and high blood pressure.
Finding ways to fit avocados into your diet can also help you to lose weight, since avocados are full of fiber rich fat, which keeps you satisfied and prevents you from overeating. There is no need for fiber supplements when you can simply eat avocado, and you may even find that eating more of this fruit helps you to deal with issues like low HDL cholesterol levels or poor glucose metabolism.
If you aren't particularly fond of the taste of avocado, you can mix it into dishes like tacos or salads, and you probably won't notice the flavor. Fortunately, there are numerous ways of adding avocado to your diet to enjoy the benefits of this creamy green fruit.
For people looking for support for managing diabetes, it can be helpful to download the Klinio diabetes app. The app offers time-saving resources, such as personalized diabetes meal plans and at-home workouts, so you can make the lifestyle changes necessary for keeping blood sugar levels in check.
Download Klinio app!
Get more by downloading our free Klinio App. Analyze your health, form new habits and manage your diabetes anytime, anywhere.
OR
SCAN QR CODE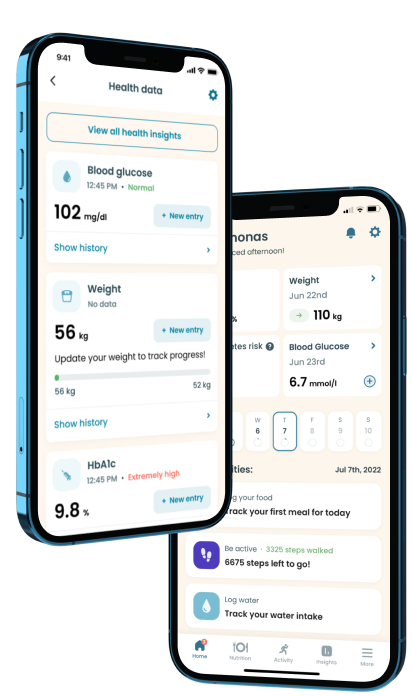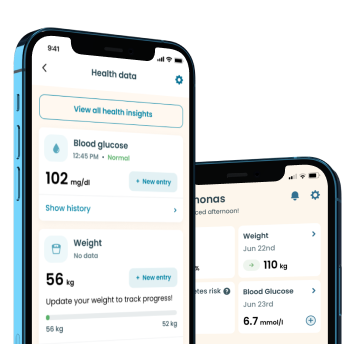 GET THE APP