Vegetarian and Diabetes
Vegetarian and Diabetes - Is It Safe for Diabetics?

Most of the major causes of diabetes have been observed from the diet. This is because we are usually not conscious of the nutrient content of the food we eat. It is important to know how the food you eat affects your health. This will help you to become more health-conscious.

Thankfully, diet can also be used to control and manage diabetes, and a vegetarian diet is one of the ways.

Over the years, vegetarian diets have been known for their preventive and therapeutic effect on diabetics. The diet has also been known to be very beneficial for managing diabetics.
A vegetarian diet is beneficial to your health, whether you have diabetes or not. Vegetarians are individuals who feed on nuts, grains, seeds, vegetables, pulses, and fruits.

In this article, we will be sharing the link between vegetarianism and diabetes.

Why a Vegetarian Diet?

According to studies, vegan meals differ from western meals, and people who are vegetarians in the United States have been seen to show less risk of diabetes. 

Vegans eat food rich in pulses, nuts, seeds, and vegetables and these meals are therapeutic in preventing and managing diabetics.

Studies also show that strict adoption of vegetarian meals is more beneficial to improving people with diabetic symptoms than using traditional medication.

These foods have been associated with lowering type 2 diabetes, cancer, lower cholesterol, and hypertension.

Benefits of a Vegetarian

Vegetarian and diabetes are linked as vegan meals have proven to lower blood sugar. Here are the benefits of eating vegan meals.

It helps manage body weight. The low calories in vegan meals make them great in reducing body mass indexes (BMIs). This helps to enhance blood sugar levels and also reduce the risk of diabetic complications.

A vegetarian diet is a great way of reducing the risk of developing cardiovascular disease. This is because vegan meals are usually high in fiber, low in cholesterol, and saturated fat. 
This makes them very effective in lowering high blood pressure and cardiovascular disease, a common complication for people with diabetes.

Conclusion

The vegetarian diet has lots of health benefits. However, ensure to consider the portion of meals you consume to avoid heavy meals such as nuts and cheese.

It is advisable to speak to your doctor to prescribe the right portion for a healthy diet.
 
Download Klinio app!
Get more by downloading our free Klinio App. Analyze your health, form new habits and manage your diabetes anytime, anywhere.
OR
SCAN QR CODE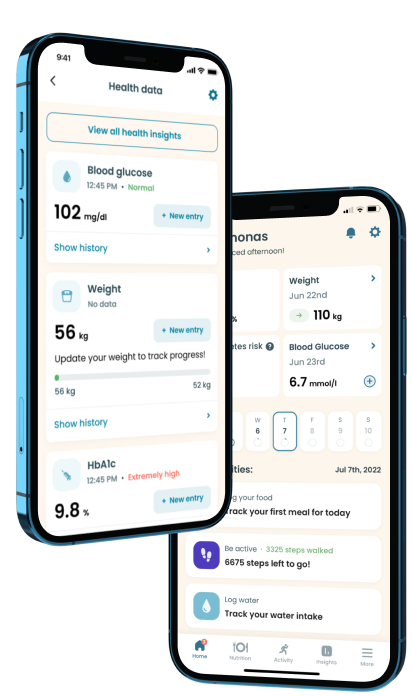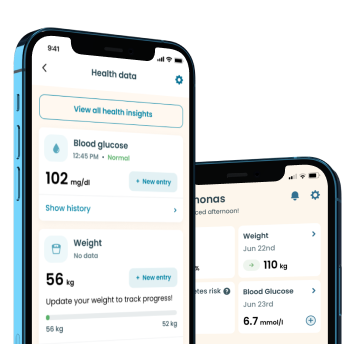 GET THE APP